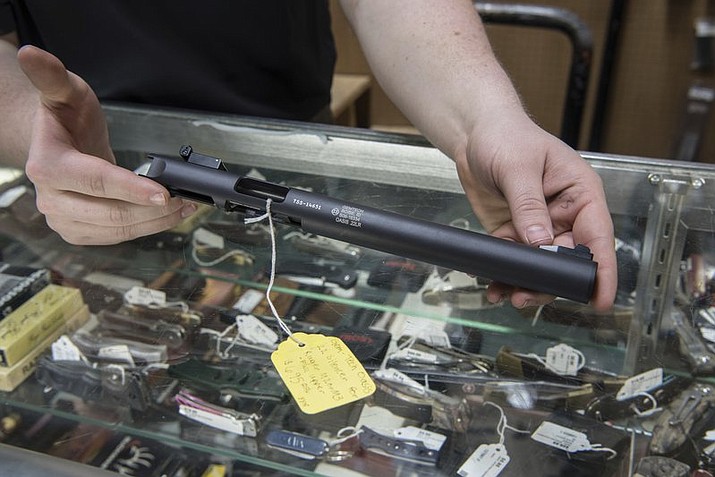 Gun silencers, or suppressors, are the stuff of legend, wielded by hit men and by James Bond. For decades, buying a silencer for a firearm in the United States has been as difficult as buying a machine gun, requiring a background check that can take close to a year. There has been a renewed push by some groups to ease those restrictions. In Arizona, suppressors have been permitted for huntering since 2012. (AP Photo/Lisa Marie Pane)
Stories this photo appears in:

The Sportsmen's Heritage and Recreational Enhancement (SHARE) Act has many common-sense proposals to ease restrictions on hunting on federal lands, including better access to shooting ranges and allowing for transportation of guns and bows across state lines.