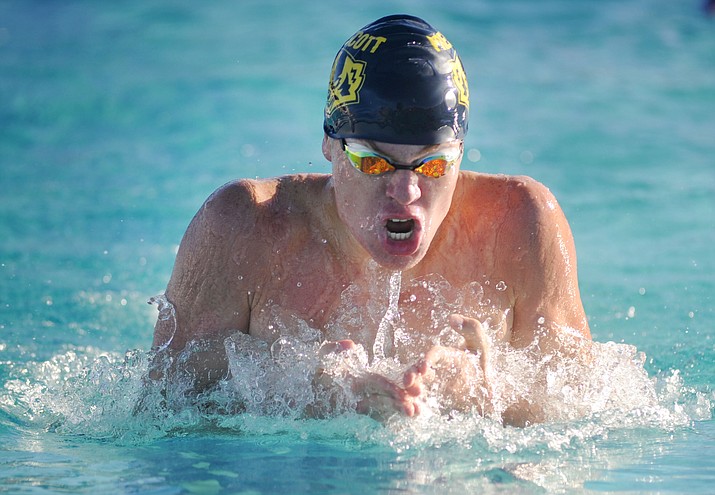 Prescott High School's Harris Temple is ranked No. 1 in the 50 freestyle and 100 freestyle heading into this weekend's Division II state championship meet in Mesa.
Stories this photo appears in:

Badgers, Bradshaw Mountain compete for titles in Mesa
Prescott sophomore swimmer Harris Temple has qualified for the postseason in two individual events, carrying No. 1 rankings in both, to lead the Badgers' boys' team into the 2017 Division II Swimming & Diving State Championships Friday and Saturday, Nov. 3 and 4, at Skyline Aquatic Center in Mesa.