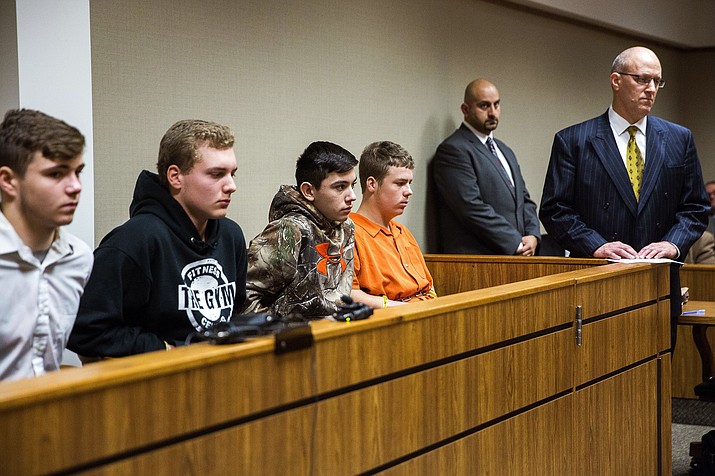 From left to right, Trevor Gray, 15, Alexzander Miller, 15, Mikadyn Payne, 16, and Kyle Anger, 17, all of Clio, Mich., appear for their arraignment in front of Judge William Crawford on Tuesday, Oct. 24, 2017, in Genesee County District Court in downtown Flint, Mich. Along with Clio resident Mark Sekelsky, 16, not pictured, the teenagers are charged with second-degree murder in a rock-throwing incident on Interstate 75. (Terray Sylvester /The Flint Journal-MLive.com via AP)
Stories this photo appears in:

I like to tell myself that most people do something incredibly stupid when they're young, but perhaps that's just to excuse my own idiocy.