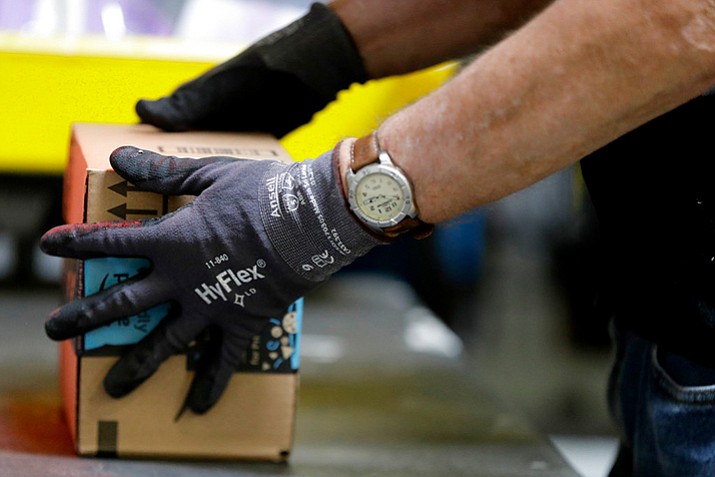 FILE - In this Tuesday, Aug. 1, 2017, file photo, an employee packages a product at the Amazon Fulfillment center in Robbinsville Township, N.J. On Wednesday, Oct. 25, 2017, Amazon said that it will launch a new service in November that will let delivery people inside homes to drop off packages. (AP Photo/Julio Cortez, File)
Stories this photo appears in:
NEW YORK — Uber already has a home on your phone. Now it wants a place in your purse or wallet.