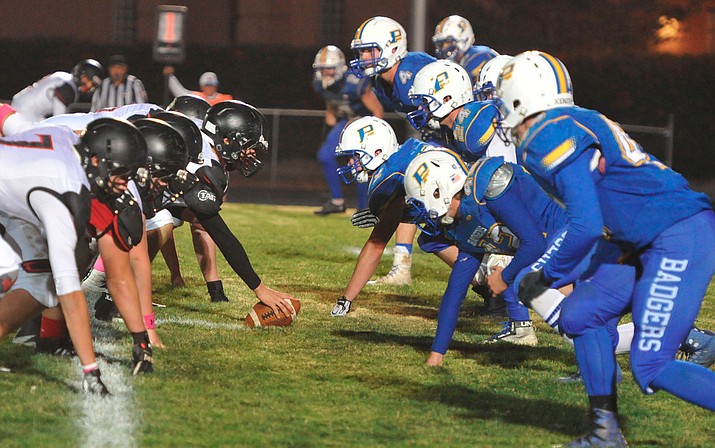 The Prescott Badgers' defense lines up against rival Bradshaw Mountain on Friday, Oct. 27, 2017, in Prescott. Prescott was on the outside looking in after the AIA released the 4A state playoff bracket Saturday morning, making it the fifth straight season the Badgers have not made the playoffs. (Les Stukenberg/Courier, File)
Stories this photo appears in:

Gilpin: 'I'd like someone to explain to me how we're not in the playoffs'
Every ounce of jubilation and excitement filling the hearts of Prescott football players and their fans after Friday night's win over a bitter cross-town rival quickly turned to despair, anger and frustration just 12 hours later.