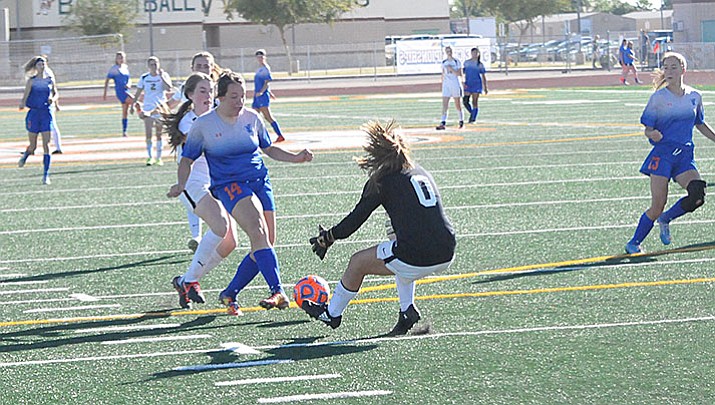 Chino Valley girls' soccer forward Julz Elsea runs into Round Valley goalie Madi Mariscal as she drives toward the Elks' goal in their 2A state semifinal game Friday afternoon, Oct. 27, 2017, at Campo Verde High School in Gilbert. The Cougars won the match, 3-1, to advance to the state championship match against Northland Prep today.
Stories this photo appears in:

It's been a bit of a bumpy ride for the defending 2A state champion Chino Valley girls' soccer team this fall. But the Cougars have persevered, and they seem ready for one final challenge to cap off 2017.