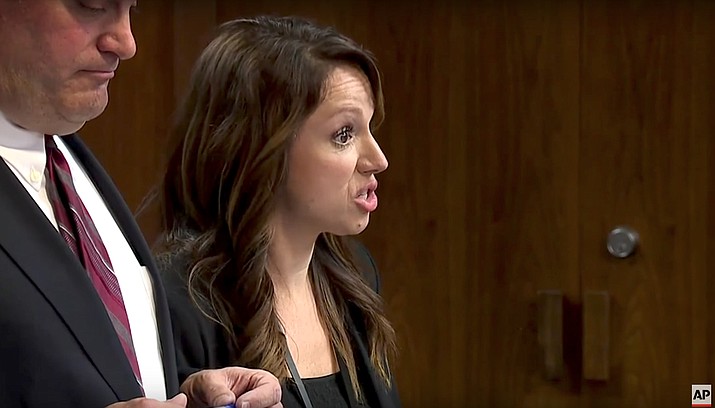 A Detroit, Michigan mother, Rebecca Bredow, was sentenced to seven days in jail on Oct. 4, 2017 after refusing to vaccinate her 9-year-old son. Rebecca Bedrow was sentenced for contempt of court for refusing to comply with a court order dating back to November 2016. (AP still image from video)
Stories this photo appears in:
There are great philosophical debates to have on when people should trust their faith and values, and when science needs to be considered.