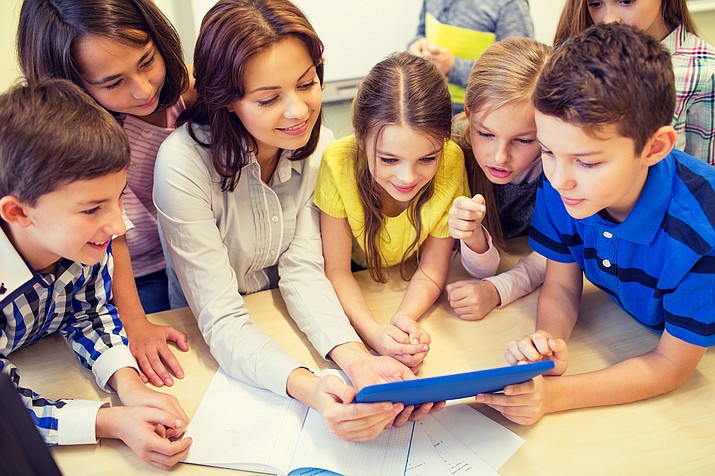 Arizona ranked 41st in quality of school systems, 49th in pupil-teacher ratio, 48th in public-school spending per student, and 51st in 10-year change in teacher salaries. It's easy to see why school districts are having a hard time retaining and recruiting quality teachers.

Stories this photo appears in:

This week Gov. Doug Ducey promoted his plan to attract teachers to Arizona.