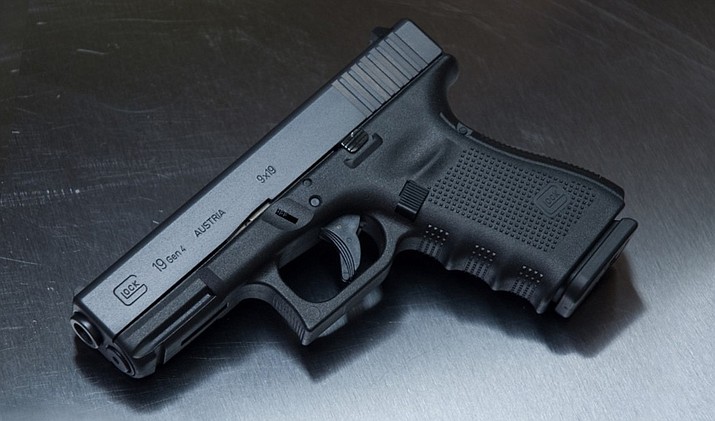 The handgun is described as a Glock 19, 9mm caliber and black in color, serial number YHC 944. (PVPD)
Stories this photo appears in:

2-days' unpaid suspension, must attend firearm safety course
After further investigation, Prescott Valley Town Manager Larry Tarkowski decided to come down harder on Police Chief Bryan Jarrell for losing his gun.

Prescott Valley Police Chief Bryan Jarrell lost his service weapon, apparently leaving it in a public restroom over the Veterans Day holiday weekend, before he realized it was missing and reported it.