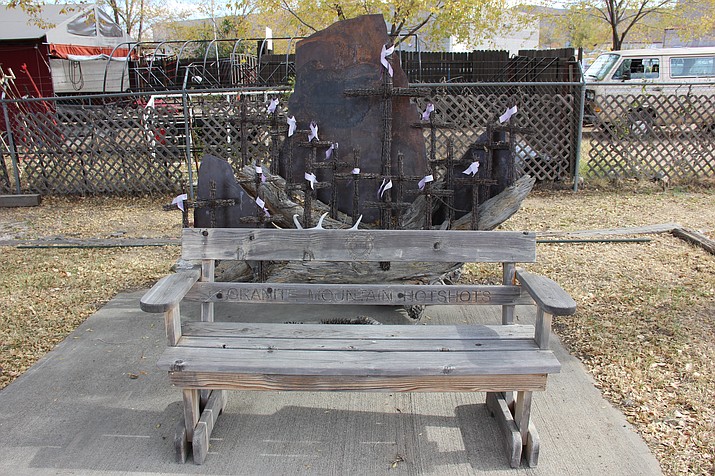 The Granite Mountain Hotshots bench and artwork will remain at Station 7, for now. It belongs to the Hotshot families and until they decide what they want to do with it, the new owners of the property say it can remain indefinitely. Some visitors have taken some of the pink ribbons on the metal crosses.
Stories this photo appears in:

The Plumbing Store owners aim to fully move in by the end of 2017
Kim and Bill Gagnon had been looking for a building to purchase for their business, The Plumbing Store, for about seven years.