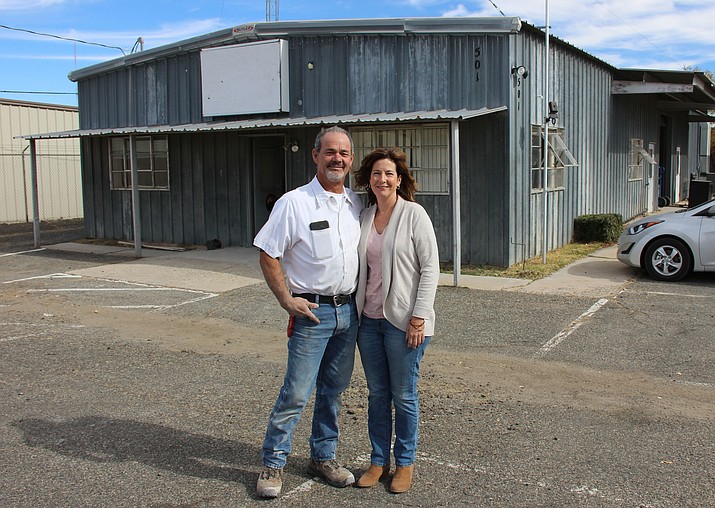 Bill and Kim Gagnon, owners of The Plumbing Store, stand in front of their new property, the former home of the Granite Mountain Hotshots. The Gagnons hope to move in and begin operating their business there by the end of this year.
Stories this photo appears in:

The Plumbing Store owners aim to fully move in by the end of 2017
Kim and Bill Gagnon had been looking for a building to purchase for their business, The Plumbing Store, for about seven years.