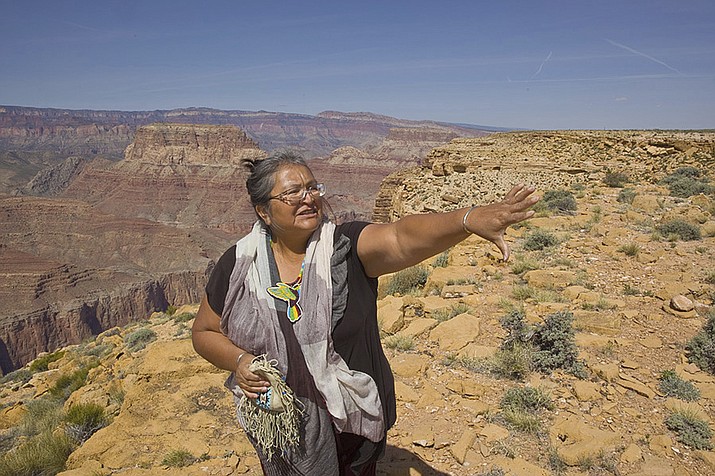 Renae Yellowhorse, a spokesperson for Save the Confluence, stands at Confluence Overlook on the East Rim of the Grand Canyon on Navajo Nation west of The Gap, Ariz. Lawmakers on the country's largest American Indian reservation have shot down the measure to build the tram that would have taken visitors to a riverside boardwalk with stores, hotels and restaurants above on the East Rim of the canyon. (Tom Bean via AP)
Stories this photo appears in:
There are perhaps no better guardians for the Grand Canyon than the people who live in and around it.