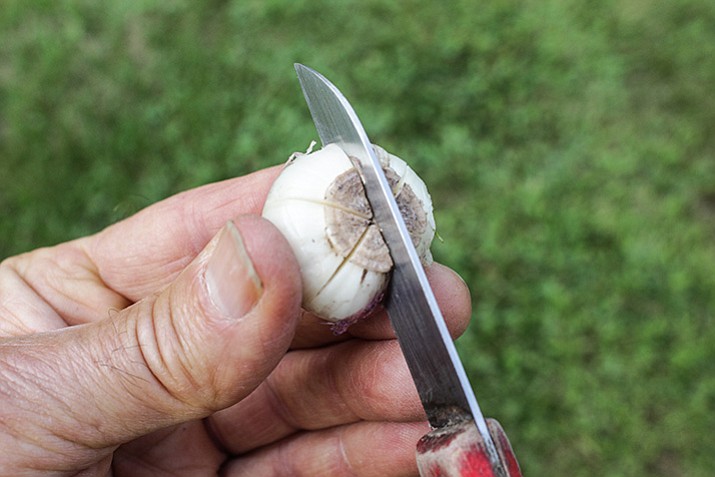 This undated photo shows propagation of a daffodil bulb. Scoring the bottom of the bulb with shallow knife slits coaxes it to make bulblets which, over time, swell into flowering bulbs. (Lee Reich via AP)
Stories this photo appears in:
Wait! Before you put those tulip, daffodil, crocus and hyacinth bulbs in the ground, do you want to multiply them?