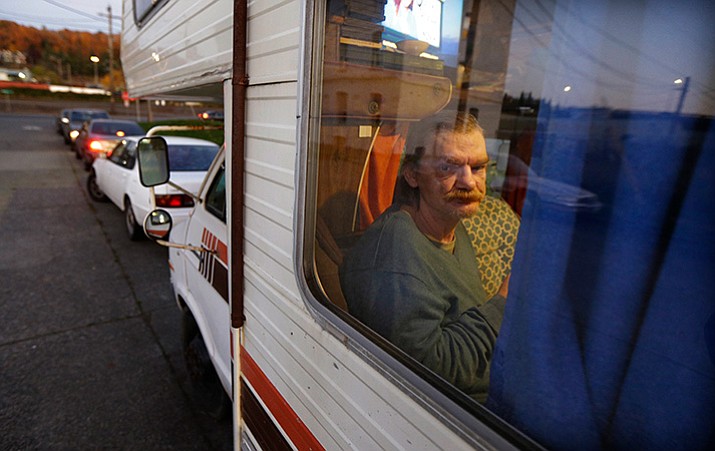 Stanley Timmings looks out of the window of the RV where he lives with his girlfriend on the streets of Seattle. Earlier in the year, the couple lost the room they were renting when the owner died of cancer, and they were unable to find another room or an apartment that they could afford, so they bought the RV for $300. (Ted S. Warren/AP)
Stories this photo appears in:
In a park in the middle of a leafy, bohemian neighborhood where homes list for close to $1 million, a tractor's massive claw scooped up the refuse of the homeless — mattresses, tents, wooden frames, a wicker chair, an outdoor propane heater.