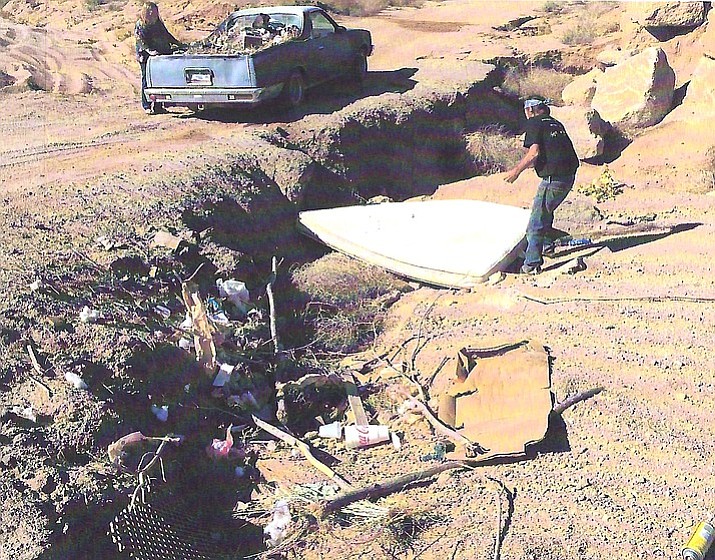 William Griffin, 61, and Pamela Blair, 58, were charged with criminal littering exceeding 300 pounds, a class 6 felony.
Stories this photo appears in:

A Kingman man and woman were caught illegally dumping yard waste mixed with miscellaneous household trash in the desert just north of Kingman, according to Mohave County E.R.A.C.E. (Environmental Rural Area Cleanup Enforcement).