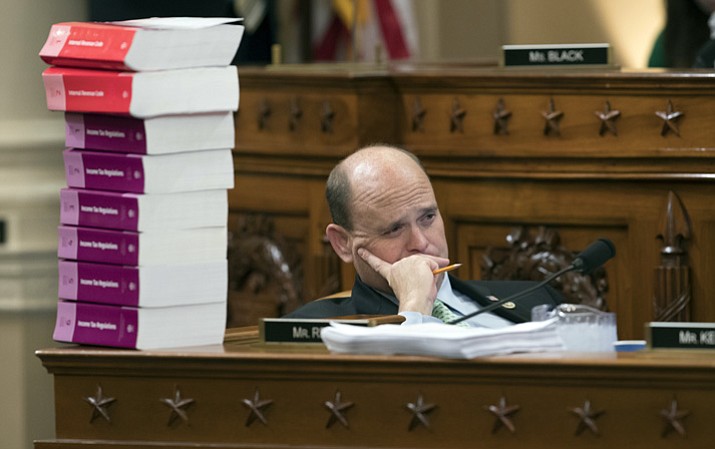 Rep. Tom Reed, R-N.Y., listens as he sits next to a stack of IRS Code volumes as the House Ways and Means Committee begins the markup process of the GOP's far-reaching tax overhaul Monday, Nov. 6, 2017, on Capitol Hill in Washington. (J. Scott Applewhite/AP)
Stories this photo appears in:
WASHINGTON — The Oakland Raiders decided to move to Las Vegas largely because Clark County, Nevada, agreed to finance a new stadium with $750 million in tax-exempt bonds. Now, that tax exemption could be going away, leaving the county on the hook for even more money.