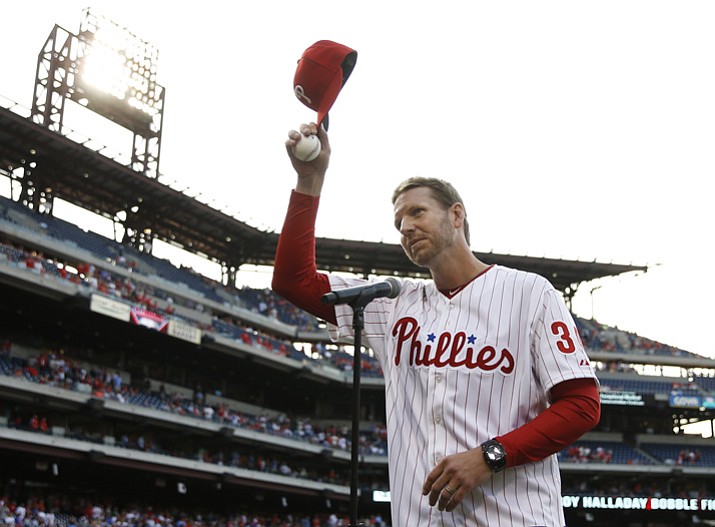 In this Aug. 8, 2014, file photo, former Philadelphia Phillies' Roy Halladay acknowledges the crowd before a baseball game against the New York Mets, in Philadelphia. Authorities have confirmed that former Major League Baseball pitcher Roy Halladay died in a small plane crash in the Gulf of Mexico off the coast of Florida on Tuesday, Nov. 7, 2017. (Matt Slocum/AP, File)
Stories this photo appears in:

Two-time Cy Young Award winner's plane went down around noon off coast of Florida
HOLIDAY, Fla. — Roy Halladay, a two-time Cy Young Award winner who pitched a perfect game and a playoff no-hitter for the Philadelphia Phillies, died Tuesday when his private plane crashed into the Gulf of Mexico. He was 40.