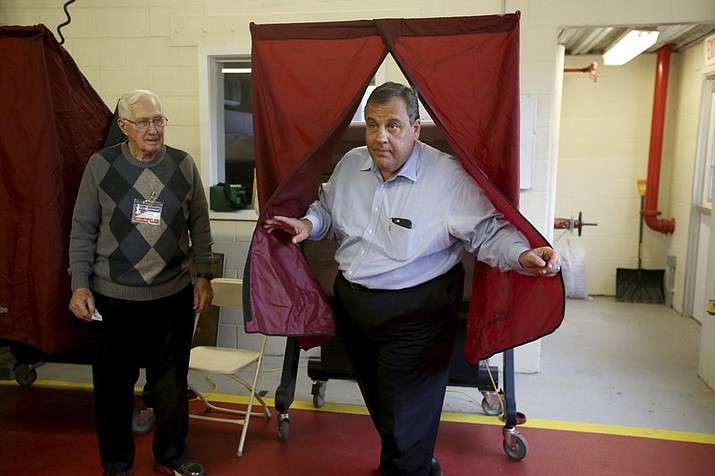 Gov. Chris Christie walks out of the voting booth after casting his ballot on Tuesday, Nov. 7, 2017 in Mendham, N.J. Democrat Phil Murphy and Republican Lt. Gov. Kim Guadagno are the two major party candidates vying to replace Christie, the two-term, term-limited incumbent. (Ed Murray/NJ Advance Media via AP)
Stories this photo appears in:

New Jersey Gov. Chris Christie's tell-it-like-it-is style has annoyed many residents in his state, but he has made sure to give it to at least one more voter in his final Election Day before leaving office.