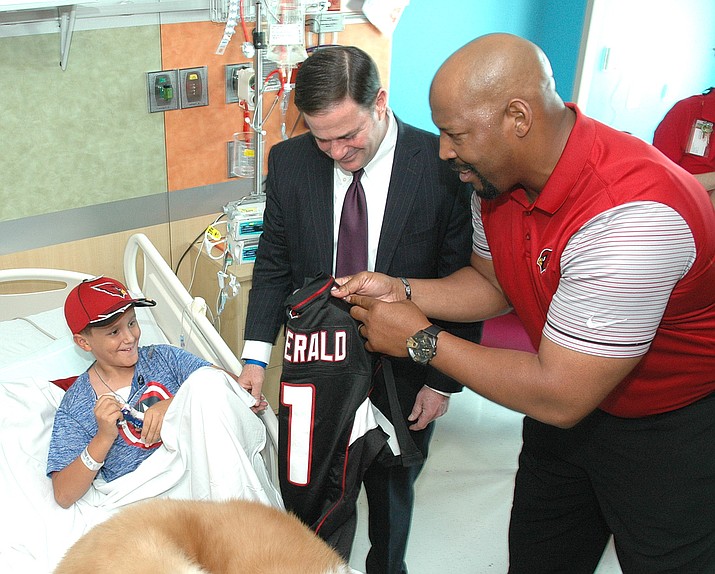 Gov. Doug Ducey and former Cardinals player Michael Bankson visit with Seth Espinoza at Phoenix Children's Hospital Tuesday. The governor wants to use state funds to keep a children's health insurance program alive following congressional inaction. Ducey wrote, "KidsCare can fairly be described as a work support program that provides healthcare coverage for children of low-income, working parents who don't make enough to pay for commercial coverage." (Capitol Media Services photo by Howard Fischer)
Stories this photo appears in:

Gov. Doug Ducey announced that if funding for the KidsCare program runs out as expected next month, and Congress still hasn't acted to extend the Children's Health Insurance Program (CHIP), he will take money out of the state's reserves to cover costs to keep it going.