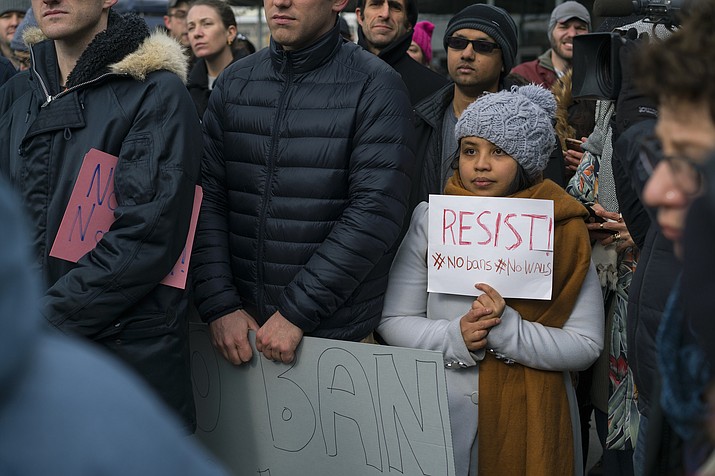 Protesters assemble at John F. Kennedy International Airport in New York, Saturday, Jan. 28, 2017 after two Iraqi refugees were detained while trying to enter the country. On Friday, Jan. 27, President Donald Trump signed an executive order suspending all immigration from countries with terrorism concerns for 90 days. Countries included in the ban are Iraq, Syria, Iran, Sudan, Libya, Somalia and Yemen, which are all Muslim-majority nations. (AP Photo/Craig Ruttle)
Stories this photo appears in:
An Iraqi pleaded for his life to President Donald Trump. A longtime New Yorker, born in Syria, wondered how he would get home from a trip abroad. Church groups, geared up to welcome refugee families, looked in dismay at homes prepared for families that may never arrive.