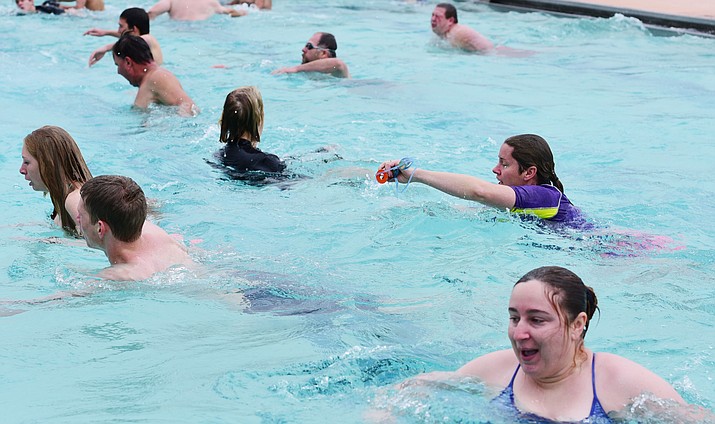 Residents react after jumping in the water in Prescott Valley's annual Polar Bear Plunge on Saturday, January 7, 2017.
Stories this photo appears in:

olar bear plunges planned in three New Jersey towns on New Year's Day have been canceled or postponed because organizers think it will be too cold outside.

Coming up out of the water, Ashley Lenzi said she felt like an ice cube following her fourth year of participating in Prescott Valley's Polar Bear Splash.