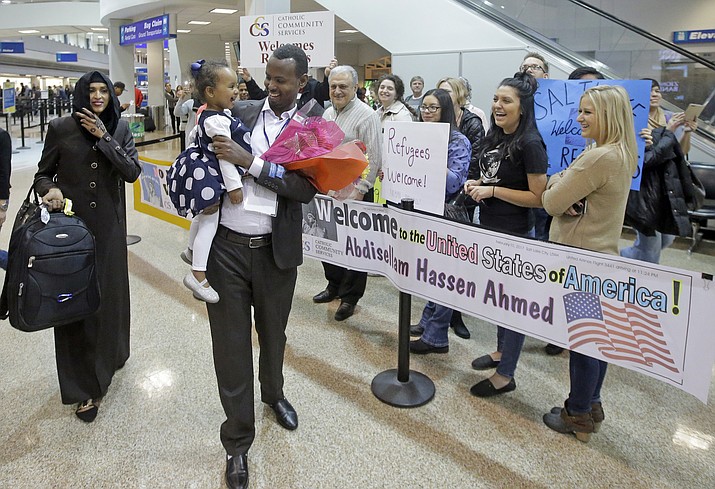 Abdisellam Hassen Ahmed, a Somali refugee who had been stuck in limbo after President Donald Trump temporarily banned refugee entries, walks with his wife Nimo Hashi, and his 2-year-old daughter, Taslim, after arriving at Salt Lake International Airport, Friday, Feb. 10, 2017, in Salt Lake City. Ahmed meet his daughter for the first time. Ahmed is among a wave of refugees around the country making belated arrivals after their trips were canceled several weeks ago after Trump's executive order.
Stories this photo appears in:
No matter that Prescott calls itself Everybody's Hometown, it isn't. Not for refugees, anyway.