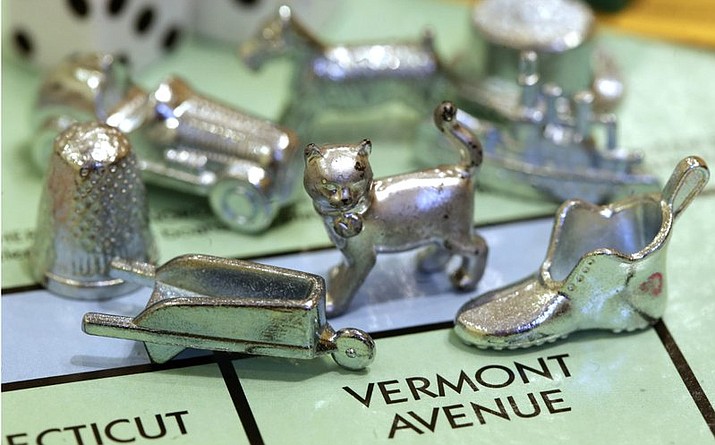 Voters have rejected the thimble, an integral part of the game since being added to Monopoly in 1935. Hashtags, emojis and even a rubber duck may replace dogs, cats and hats in an upcoming version.
Stories this photo appears in:

ou can still pass "Go" and collect $200 on the Monopoly board, but you soon won't be able to do it with the thimble game piece.