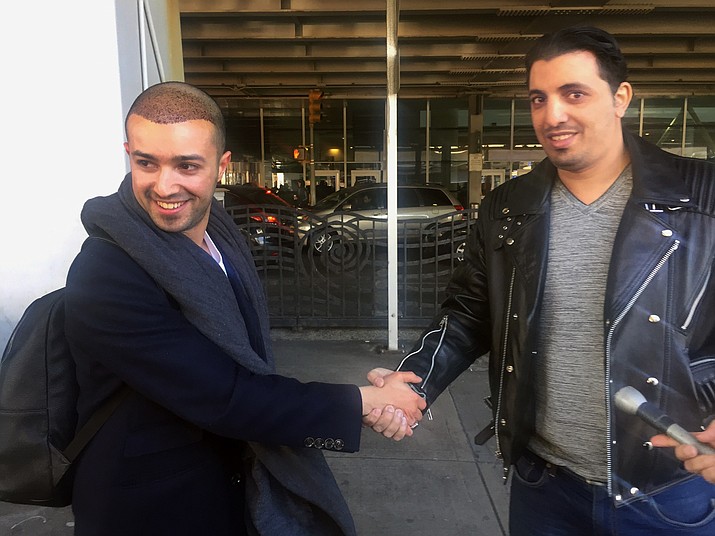 Ammar Alnajjar, left, shakes hands with his cousin, Fahd Alfakih, after coming into New York's JFK International Airport on a flight from Istanbul, Turkey, Saturday, Feb. 4, 2017. The government on Saturday suspended enforcement of President Donald Trump's refugee and immigration ban, enabling Alnajjar to return from Turkey where he was visiting his wife. (AP Photo/William Mathis)
Stories this photo appears in:

Court refuses to overturn judge's ruling stopping travel ban
Visa holders from seven majority-Muslim countries who were turned away from the United States due to President Donald Trump's travel ban are rushing to try again, hoping to make it through a narrow window opened by legal challenges.