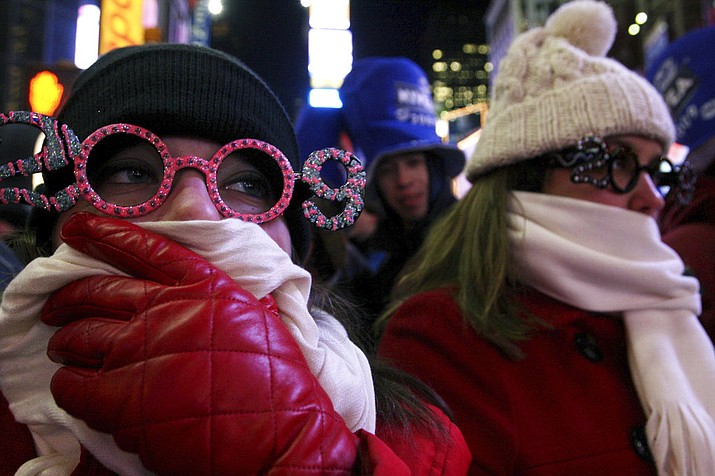 In this Dec. 31, 2008 file photo, Allison Smith of Jacksonville, Fla, left, tries to keep warm as she and others take part in the New Year's Eve festivities in New York's Times Square. Brutal weather has iced plans for scores of events in the Northeast U.S. from New Year's Eve through New Year's Day, but not in New York City, where people will start gathering in Times Square up to nine hours before the famous ball drop. (AP Photo/Tina Fineberg, File)
Stories this photo appears in:

Dress in layers, lay off the booze and bring some hand warmers. Those are some of the tips offered for the huge crowd of revelers expected in Times Square for what could be one of the coldest New Year's Eve ball drops on record.
By MARY ESCH, Associated Press
December 31, 2017