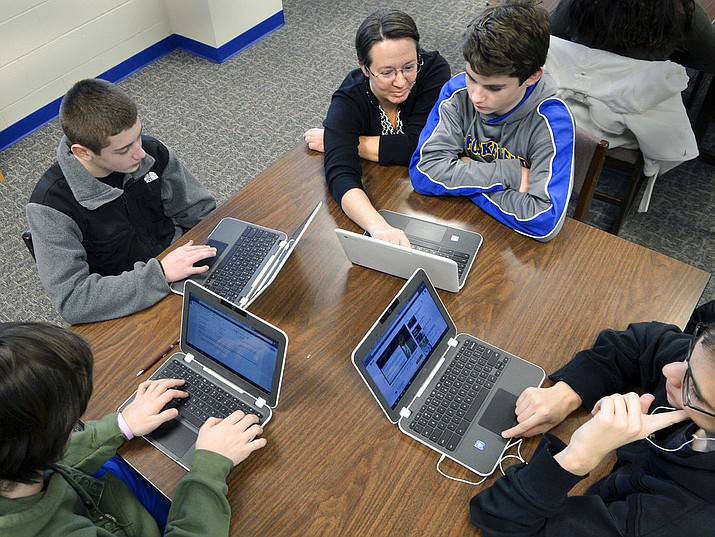 Jennifer Rocca, top center, a teacher librarian at Brookfield, Conn., High School, works with freshmen in her Digital Student class. The required class uses Google Chromebooks to teach media literacy skills and has the students scrutinize sources for their on-line information. (AP Photo/Stephen Dunn)
Stories this photo appears in:

Alarmed by the proliferation of false content online, state lawmakers around the country are pushing schools to put more emphasis on teaching students how to tell fact from fiction.
By RYAN J. FOLEY, Associated Press
December 30, 2017