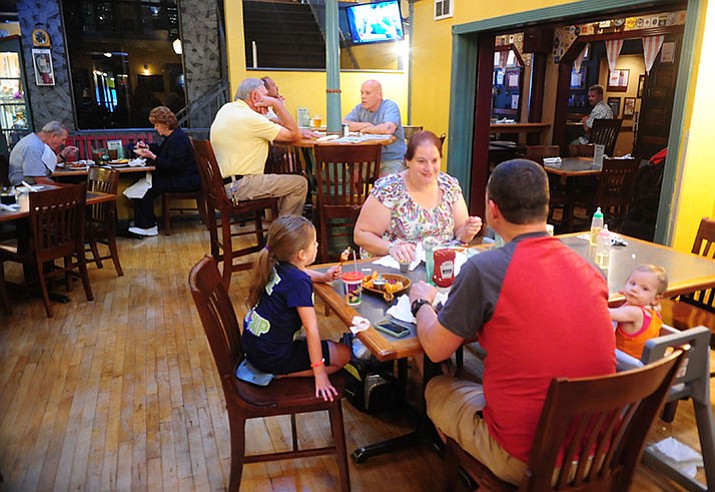 Diners enjoy their food at the Prescott Brewing Company in 2015. The hospitality industry has seen the largest increase in wages since Arizona voters approved an increase to the state's minimum wage in 2016.
Stories this photo appears in:

Some get a 50 cent per hour raise starting next week
Arizonans at the bottom end of the income scale are going to be getting a bit more in their paychecks this coming week.