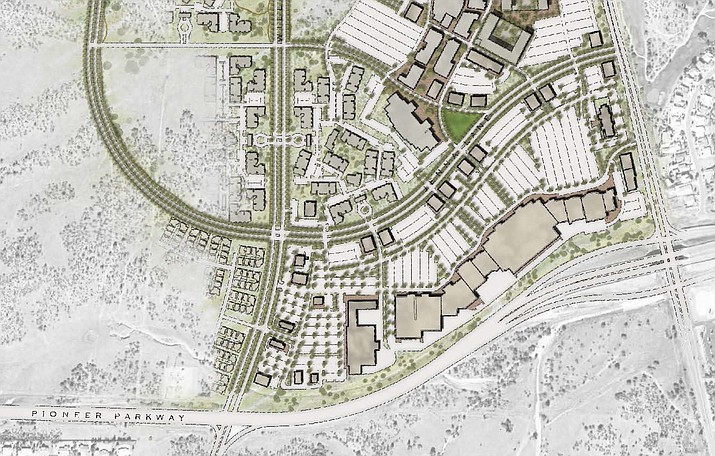 Part of an August PowerPoint presentation on the Deep Well Ranch project. (Courtesy)
Stories this photo appears in:

1,800-acre project generates 70 written comments from public
Dozens of comments have flooded Prescott City Hall in recent months — many with the same basic message: Vote "no" on the Deep Well project.

Meetings planned throughout August
The 1,800-acre project planned on a portion of the Deep Well Ranch in northeast Prescott will be discussed in a series of four Prescott Planning and Zoning meetings throughout August.