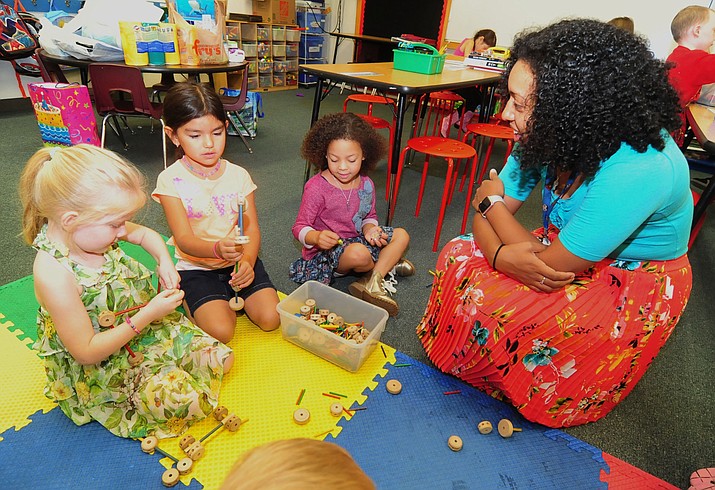 Kindergarten teacher Rachel Chunglo checks on three of her new students during the first day of the 2016-17 school year at Abia Judd Elementary School. One of Sen. Karen Fann's bills this Legislation session calls for making kindergarten an official grade.
Stories this photo appears in:

The Prescott region's three state lawmakers are clear they admire State Schools Superintendent Diane Douglas' diligence in seeking out educational priorities from local community leaders and educators.