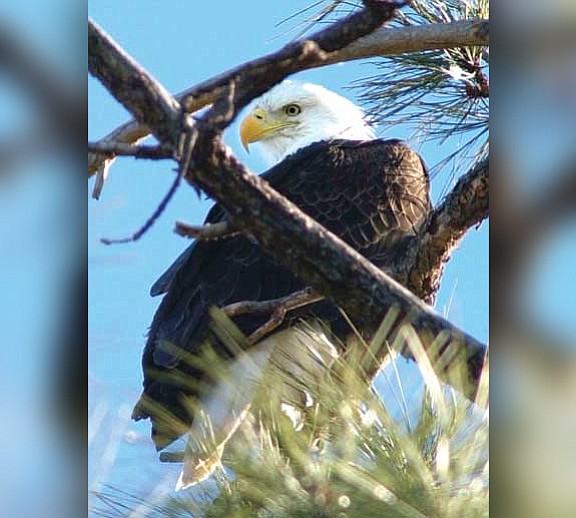 A bald eagle sits in a pine tree above Lynx Lake (File photo by Les Stukenberg)
Stories this photo appears in:

A team of Flagstaff biologists are using roadkill to determine if supplementing the food supply could boost egg production among breeding pairs of golden eagles during the winter.

In December, Arizona bald eagles begin rebuilding nests in preparation for laying eggs.

Beginning Dec. 1, new prohibitions along the John's Tank Trail will be enforced on the Prescott National Forest east of Lynx Lake.