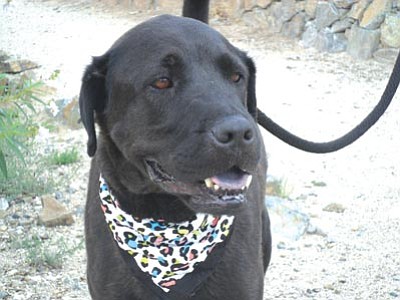 Courtesy photo
Sammi is a 7-year-old lab/chow. She is a clean, gentle, housebroken girl who loves to watch over puppies (although she doesn't care much for cats). She would love to spend her days taking long walks, and then curling up at your feet for a nice nap. She should have a home with a fenced yard and a lot of love. Sammi qualifies for the Seniors for Seniors Program, so her adoption fee is waived for anyone 59 or older. If you're looking for a great companion for years to come, visit Sammi at the Yavapai Humane Society!
Stories this photo appears in:

You are invited to the community's most important animal welfare event of the year, the Yavapai Humane Society (YHS)'s "Reigning Cats and Dogs Gala," scheduled for 6 p.m. Saturday, Aug. 27, at the Prescott Resort.