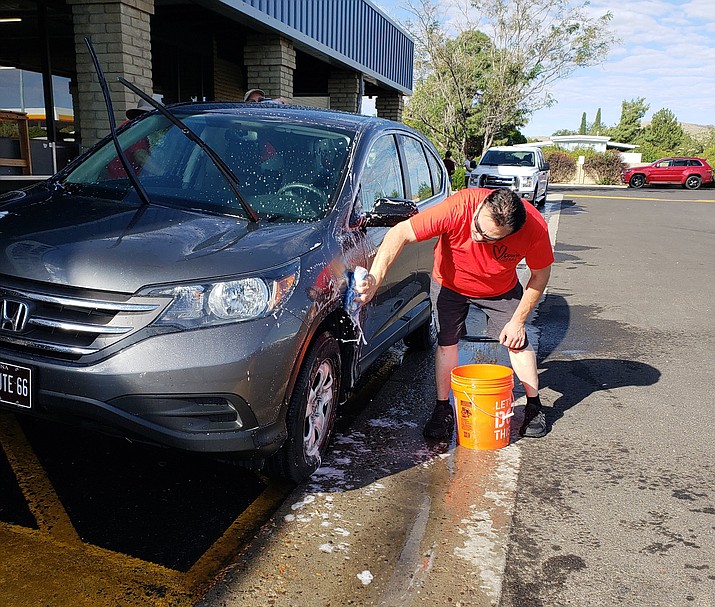 Originally Published: September 26, 2018 9:52 p.m.
The first-ever Courier Cares Car Wash, put on by Prescott News Network employees to benefit the Heritage Park Zoological Sanctuary on Saturday, Sept. 22, was a resounding success.
Lew Rees, director of event marketing for Prescott News Network – which includes The Daily Courier, said several hundred vehicles were washed for free.
He said it was a pleasure to not only wash the cars of many great people – but also to benefit the community and the zoo.
"We love giving back to the community this way," he said. "The staff and volunteers did an exceptional job and everyone appeared to have enjoyed themselves."
He added that people who took the tour of the printing facility had a lot of positive comments.
Ron Brashear, the zoo's events and marketing coordinator, said he and zoo staffers were happy to participate in the event.
"We had a wonderful time there with our volunteers and docents who brought out animals for the public to see," he said. "We were overwhelmed by the generosity of the donations given to the zoo and would like to thank all who came out as well as The Daily Courier for letting us benefit from this event."
Rees said: "Watch for more Courier Cares events in the near future."
More like this story