Photo by Les Stukenberg.
Originally Published: May 22, 2018 6:01 a.m.
At its Fifth Annual Launch Into Summer Fashion Show and Mixer -- held Friday, May 18, 2018, and attended by more than 100 people -- The Launch Pad, a nonprofit teen center in Prescott, raised $9,200, according to the group's director, Courtney Osterfelt.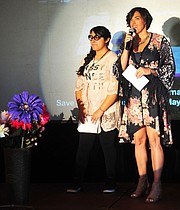 Of the total raised at the event, $5,000 will go to a scholarship fund for teens attending The Launch Pad's summer camps, and the balance will help provide materials, staffing, and transportation for the summer camps, Osterfelt said.