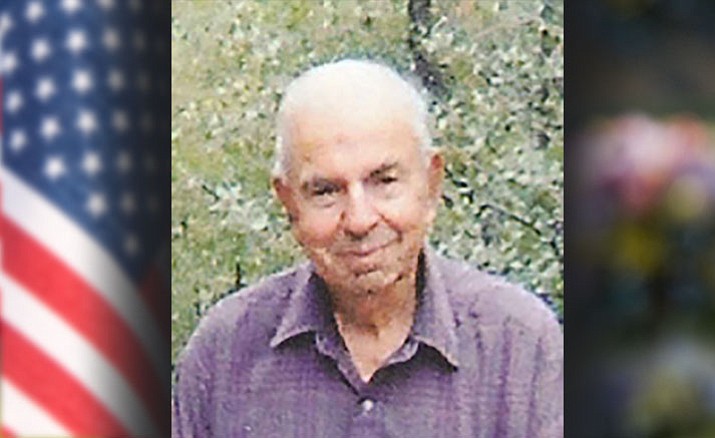 Originally Published: May 16, 2018 6:05 a.m.
Charles "Murray" Horsley, Jr., passed away peacefully of natural causes, on May 1, 2018. He was 96 years old and was born Aug. 12, 1921, in Richmond, Missouri, to parents, Charles Murray Horsley Sr., and Anna "Geneva" Horsley.
Murray grew up in the Swope Park area of Kansas City, Missouri. He married Margaret Elizabeth Curtis in 1951 and they were married for 62 years until her death in 2013. Murray served in the United States Army Air Corp from 1942 to 1945 during World War 2. He was stationed on several islands in the South Pacific for most of his service. He was an aircraft armorer, specifically repairing the power turrets on bombers in the South Pacific. His career included positions with American Airlines in Tulsa OK, Hughes Aircraft in Tucson AZ and Newport Beach CA, Lockheed Propulsion in Yucaipa CA, and Motorola in Scottsdale AZ.
He loved the outdoors including sailing with his family. He had partial ownership in 2 boat manufacturing companies in Richland MO and Newport Beach CA. He also enjoyed off-roading in his Jeep Commando and camping. In 1978 (40 years ago), Murray and Margaret bought the Point of Rocks Campground next to the Watson Lake Park and set in the beautiful Granite Dells of Prescott, AZ. With the work of Murray and his family, they have made the campground a favorite for RV enthusiasts from the US and abroad. Murray is survived by his 3 sons, Gayle (Heidi), Richard, and Douglas (Tracy) and his grandson Matthew and granddaughter Amy. He was a loving husband and father. He will be missed dearly by his family, friends, employees, and 40 years of guests that have stayed at Point of Rocks Campground.
Funeral arrangements were entrusted to Heritage Memory Mortuary. Please visit www.heritagemortuary.com to sign Charles'online guestbook.
Information provided by survivors.