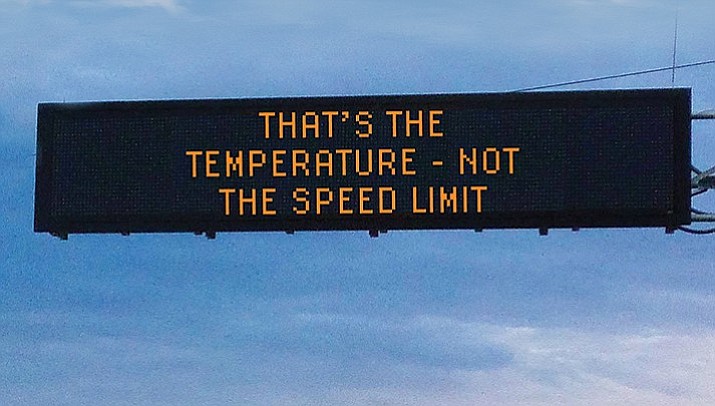 Originally Published: March 22, 2018 6 a.m.
The voting period for the Arizona Department of Transportation's Safety Message Contest has been extended. Through Monday, March 26, the 15 message finalists can be viewed and votes can be cast at azdot.gov/signcontest.
A few of the message finalists are as follows:
Drive distracted // be subtracted
Road rage // gives you // wrinkles
Buckle up // buttercup
Dance like no one // is watching – drive // like everyone is
The voting period was extended because last week – shortly after opening the contest voting period — ADOT's website began experiencing issues that restricted use of the site, making unavailable the voting page for about three days.
Originally, voting was scheduled to run March 15 through 21. If you got through to the site and were able to cast a vote, your vote has been collected and will be counted.
The two messages that receive the most votes will appear on overhead message boards statewide in April.
Information provided by the Arizona Department of Transportation.
More like this story