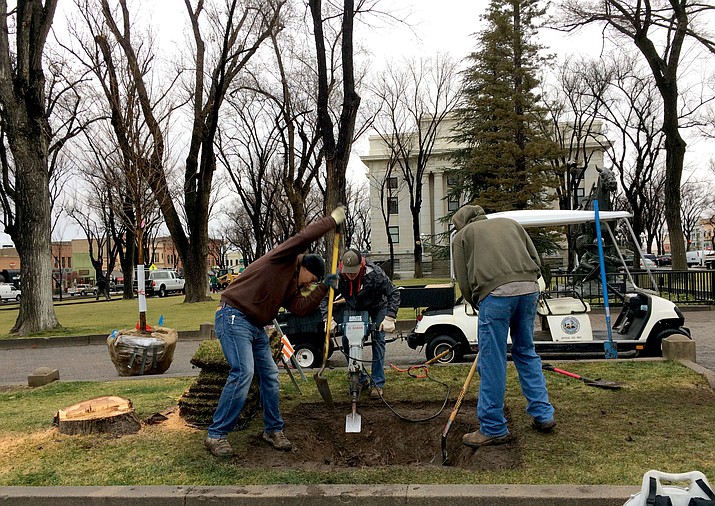 Originally Published: March 21, 2018 6:05 a.m.
Of the 19 trees on the Yavapai County Courthouse identified as having extensive damage or decay, 14 have been removed so far and seven planted in their place.
County personnel and arborists determined that many of the courthouse trees were improperly trimmed in the past causing rainwater to accumulate in the crotch of branches. Eventually the wood rotted away the inside of the branches and trunks resulting in liability concerns for the county if branches and trees were to fall on persons or property.
Louise Harris, administrative assistant for county Facilities Director Kenny Van Keuren, said seven new trees have been planted and six more are on order. Two are Accolade Elms and four are New Harmony Elms. They will arrive in the next couple of weeks, she said. The final five damaged trees will be removed in the near future.
"Our plan is to continue to remove select trees in the future for spacing considerations based on recommendations from the arborists we are working with," Harris said.
More like this story