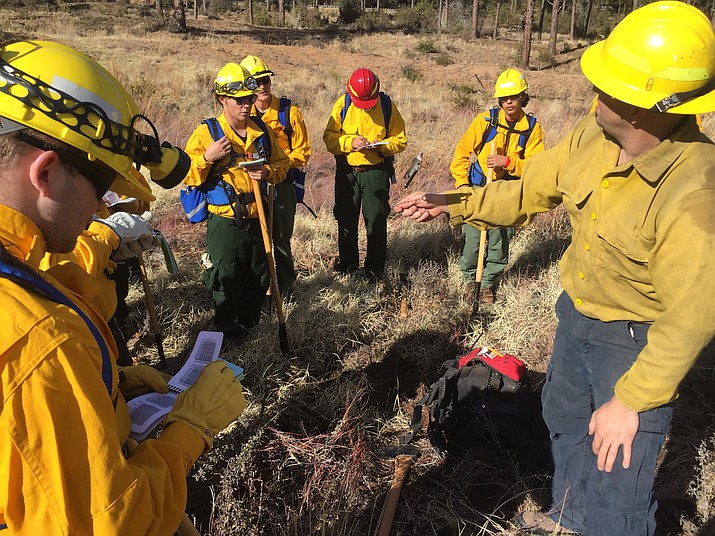 Originally Published: March 21, 2018 5:58 a.m.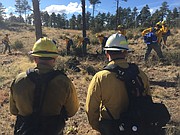 I'm not a firefighter. Nor do I have any ambition to become one.
Yet, I registered and recently completed a basic, week-long class in firefighting with the Arizona Wildfire and Incident Management Academy. The non-profit academy hosts the course every spring on Embry-Riddle Aeronautical University's campus in Prescott. The academy offers everything from the most basic of wildland firefighting courses to the most advanced.
In the language of wildland fire suppression in the United States, the S-130/S-190 course, which I took this month, refers to the basic wildland fire training course required of all firefighters before they can work on firelines.
The first section, S-130, is an introduction to the behavior of wildland fires. The second section, S-190, is firefighting training and covers everything from risk management to securing the fireline.
As a prerequisite, I took I-100: Introduction to the Incident Command System, which is offered online for free through the Federal Emergency Management Agency.
I took these classes to become a better journalist.
Since December, 2016, one of my responsibilities as a reporter with The Daily Courier has been to cover fires. My grit for this beat was first tested when Mayer and surrounding areas were threatened by the Goodwin Fire in June 2017. Though I was able to cover the two-week-long breaking news cycle through media briefings, I realized, in the process of covering that fire, my knowledge of wildland fires was limited, so I resolved then to learn more.
Having now completed the basic firefighting training course, I feel better equipped to cover whatever fire-related assignments come my way. Additionally, I hope to gain access to areas near fires that would normally be closed to the public. By having a clearer understanding of fire behavior, I now know what to watch out for and when and how to leave an area that is burning before my safety is, potentially, at risk.
Related Stories
More like this story