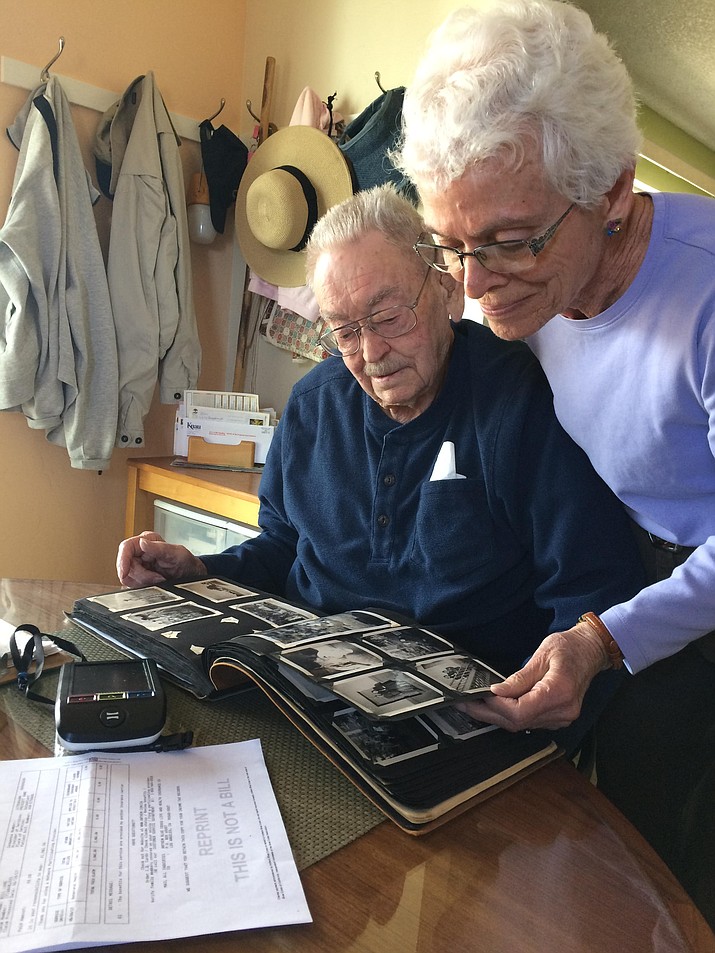 Originally Published: March 11, 2018 6:02 a.m.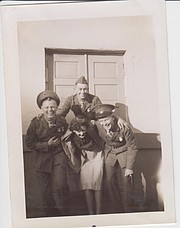 Prescott World War II veteran Bill Love hitchhiked his way into the U.S. Marines.
He laughs at the memory of getting dropped off near two recruiting stations in New Orleans, Louisiana - U.S. Army line snaked around the block. Only 30 were waiting outside the Marines' station.
The then 19-year-old Louisiana Tech University freshman opted for the shorter line – only he and one other were chosen to enlist.
The year was 1940 and Love was looking for a way to pay his college tuition – as it was he paid for his second semester of college by selling magnolia bushes. The United States was not yet sending troops overseas so Love saw the military as a way to earn a dependable wage so he could finish college.
Little could he have known at the time he would end up as part of "The Fighting Ninth," the Ninth Marine Defense & AAA Battalions that played a pivotal role in the six-month Battle of Guadalcanal, the first major offensive and decisive victory for the Allies in the Pacific Theater after the bombing of Pearl Harbor.
Love first was shipped to boot camp in San Diego, California. His first assignment was at the American Embassy platform in Shanghai.
In a stroke of good fortune that carried him through the war, Love was selected to attend radio school back in San Diego with further training in South Dakota. He was on leave in Savannah, Ga. when the Japanese attacked Pearl Harbor, and a day later invaded Shanghai where they captured those who remained at the embassy.
From seemingly easy duty at the start of his tour, Love and his comrades quickly rallied for the combat to come. The battalion ended up in Parris Island, South Carolina before heading out in May 1942 to Guantanamo Bay, Cuba where for five months he was a company clerk "because I could type."
In October, he received orders for Norfolk, Va. Aboard an oil tanker filled with 10,000 German prisoners guarded by another 1,000 Polish troops and 1,500 crew, Love recalls spotting a submarine periscope from the deck and watching two torpedoes speed past.
"They didn't miss us by 10 feet," the soon to be 97-year-old recalled while flipping through hi s scrapbook in the kitchen of the Prescott home where he and his wife of 54 years, Norma, have lived since relocating from California in 2002.
The rest of his service that concluded with his honorable discharge as a staff sergeant in October 1945 was spent in the southwestern and central Pacific area.
One of the first stops on the initial three-month ship journey was Pearl Harbor where they were to load up with supplies. Love recalled the grim sight of all the sunken battleships, one that reinforced him and his fellow Marines' determination to retaliate and defeat the Japanese.
Conditions aboard ship were dismal with men sleeping in bunks stacked four rows high, and forced to bathe in salt water because they were limited to just 1 liter of fresh water per day.
"You brush your teeth and that was about it," Love said.
"Can you imagine?" his wife interjects.
Near Australia, Love's battalion joined a Naval convoy on its way to Guadalcanal. Just days before they arrived on December 3, 1942, Love said they found themselves under enemy attack. Their landing was quiet, but it didn't last long.
By the end of the battle in February 1943, the Japanese lost two-thirds of the 31,400 Army troops assigned to the island; the U.S. Marines and the U.S. Army lost less than 2,000 of the 60,000 deployed, according to historical accounts.
Love's primary duty was to erect telephone communications and operate long-range radar. He earned a citation for maintaining circuits so as to monitor enemy patrols.
In a commendation letter from Admiral William Halsey Jr., Love is cited for swimming in the flooded waters of the Nalimbu River to repair a field wire circuit so as to reestablish communications necessary to ask for hospital supplies, water, and other necessities related to the flood zone.
Many of the Marines and Army soldiers were besieged with illnesses while in the jungle; Love suffered six bouts of malaria, Dengue fever, and tropical ulcers, otherwise known as "jungle rot."
Love was also part of military efforts on New Georgia, what he described as a coconut plantation with mud two to four-inches deep, witnessing shoreline battles that proved a bloodbath, he said.
The balm of time – 78 years – enables the retired hydroelectric engineer with Pacific Gas and Electric Co. and father of two sons with four grandchildren and seven great-grandchildren to speak about those years in matter-of-fact fashion. Still, he admits it was a struggle for survival each and every day.
Love and his wife say they are blessed with the life they share together, one filled with culture, civic involvement, travel and plenty of hunting and fishing trips. His wife teases that he still loves the ballet.
Though he is legally blind and has some hearing loss and requires a walker, Love's mind is knife sharp.
"He's always been a doer," said Norma, noting her husband served as a school board member in northern California where he was instrumental in building two high schools and negotiating teacher salaries. "We are never at a loss for things to do."
As for his wartime legacy, Love said he hopes his great grandchildren will one day read his prized 1989 publication of "The Ninth Marine Defense & AAA Battalions" that bears testament to his role.
"When I signed up, I never thought I'd end up where I ended up," Love said.
More like this story