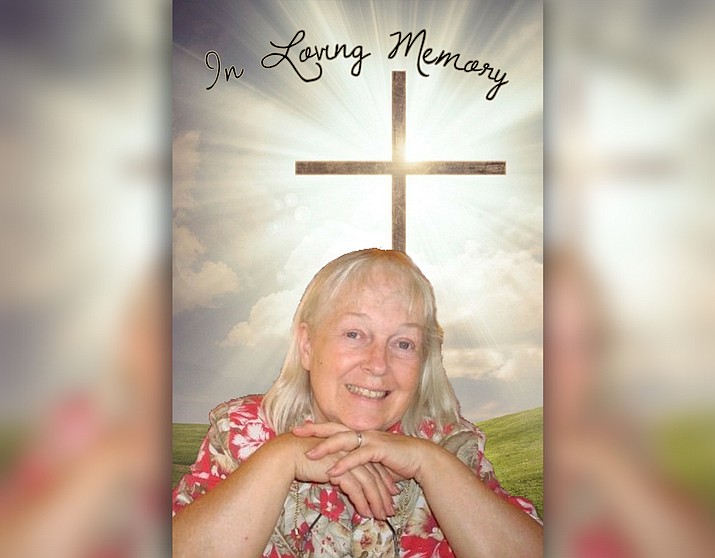 Originally Published: March 7, 2018 8:33 a.m.
Nancy Louise Pearsall Topper, 70, a native of Prescott, Arizona, passed away on Thursday, Feb. 22, 2018. After over three months at Banner University Medical Center in Tucson, she made her last trip home to Prescott and the Prescott Hospice Marley House. Here, family and friends surrounded her with love during her final days.
Nancy, born Sept. 16, 1947, to Bob and Betty (Dossin) Pearsall, attended Miller Valley School. As a child, along with her parents, she participated in the ceremonial dances of the Smoki People performed during Prescott Frontier Days rodeos. At Prescott High School, she was active in Madrigal Choir, Advanced Mixed Chorus, Girls' Double Trio, many PHS musicals and plays, pom-pom and was 1965 Homecoming Attendant. Hearing anyone singing, she would gleefully join in by harmonizing. She attended Northern Arizona University, where she received her bachelor's degree in education. An avid home gardener, she was an early and active member in the Mountain View Garden Club.
Nancy cherished her children, grandchildren, and great-grandchildren, yet she always found time and energy to reach out to her many friends, relatives and neighbors far and wide. Following a bone marrow transplant in 1994, Nancy became active with the local cancer support group and annually participated in the Walk for Life. But above all, she loved and followed the Lord passionately.
Nancy is survived by her husband, Michael; her daughters, Laura Costanzo and Christine Kalinich; her sons, Derek Huff, Matthew, Paul and Frank Topper; her sister, Linda Pearsall; and brother, Robert Pearsall. We rejoice that she is now with the Lord, but she will be greatly missed.
A Celebration of Life in honor of Nancy will be held at Embry-Riddle Aeronautical University at the Student Union (Hangar) on Saturday, March 17, 2018, at 2 p.m.
Information provided by survivors.
More like this story