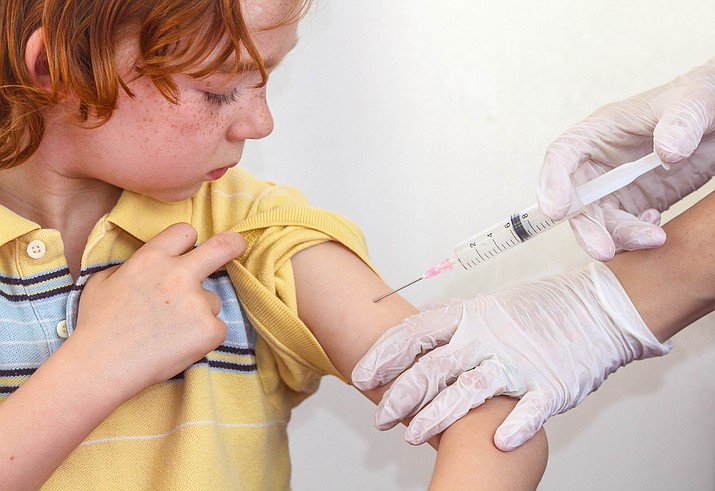 Originally Published: March 7, 2018 5:59 a.m.
Yavapai County Health Services will hold an immunization clinic from 10 a.m. to 3 p.m. Thursday, March 22, in the school office conference room, 800 Williamson Valley Road, Prescott.
The clinic will provide vaccinations on a first-come, first-serve basis for all students who will be 11 years old by March 22, but have not yet received the vaccinations that are required to enter sixth grade — the Tdap vaccination (for Tetanus, Diphtheria and Pertussis) and the Meningoccocal vaccination, known as MCV.
Consent forms for the vaccinations will be available in the nurse's office. The forms must be signed by parents and returned to the school nurse, Mai Nguyen, no later than Tuesday, March 20. No parent or guardian is required to be present during the vaccination. Flyers with more information will be sent home with students on Tuesday, March 6. Call 928-541-2293 for any questions.
The immunization clinic will be offered at Granite Mountain School again, in April.
Information provided by Granite Mountain School
More like this story