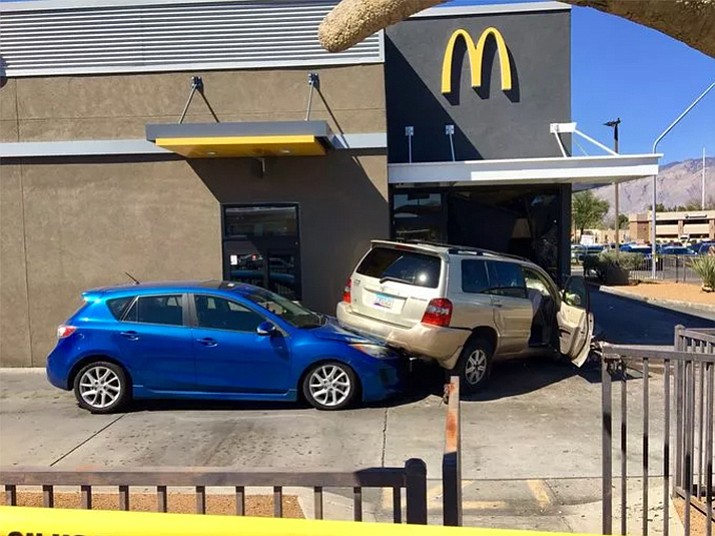 Originally Published: March 5, 2018 6 a.m.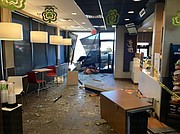 TUCSON — Police have identified a pedestrian who was fatally struck by a vehicle that crashed into a fast-food restaurant in Tucson.
Tucson police say 54-year-old Barbara Angiolini was standing on the sidewalk before the crash around 11 a.m. Saturday.
They say the driver of the SUV lost control of the vehicle and it jumped a curb and hit Angiolini, then crashed through a fence and slammed into the restaurant.
The driver and passenger were taken to the hospital with serious injuries.
Police say three McDonald's customers inside were treated for minor injuries at the scene.
Speed is believed to be a factor in the crash, but no citations have been issued yet.
More like this story