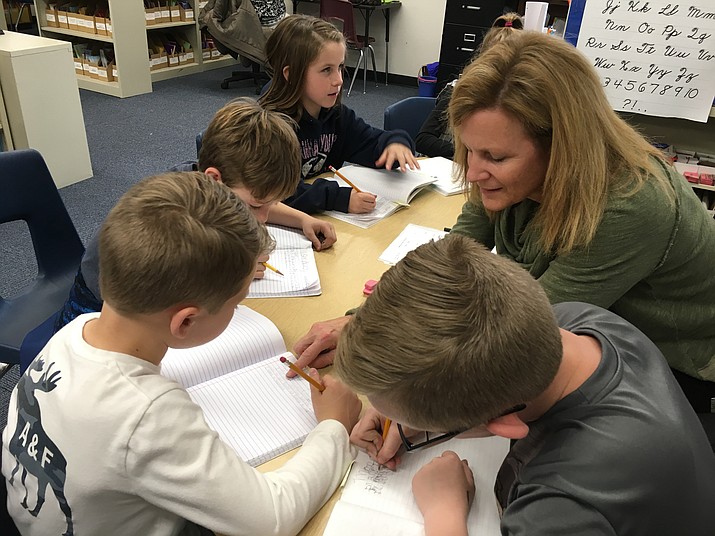 Originally Published: March 5, 2018 6:03 a.m.
Updated as of Monday, March 5, 2018 5:11 PM
Dyslexia has recently been recognized in Arizona as a specific learning disability.
As a result, the Arizona Department of Education Dyslexia Handbook is available that helps schools identify students with dyslexia. The handbook is a great resource for parents and educators, alike.
Dyslexia is a language-processing disorder. Children with the condition may struggle to acquire written language. They tend to avoid reading and, therefore, demonstrate less academic growth than their peers.
According to the International Dyslexia Association, dyslexia is not rare. It is estimated that "up to 15-20 percent of the population may have symptoms of dyslexia." It can be hereditary.
Some common misconceptions about dyslexia are the following: that an individual's intelligence is lower; they see things backward; they're lazy; and they may have other vision problems. These myths can completely destroy a student's self-confidence.
If untreated, an eager, outgoing student, can easily become depressed, anxious and even oppositional.
As a certified dyslexia practitioner, I cannot emphasize enough how important it is to educate our families on the warning signs of dyslexia and to provide our students with the services they need as early as possible.
Dyslexia will not go away, but with the right instruction, almost every student can learn to read.
Some early warning signs of dyslexia include struggles with acquiring speech, rhyming, function words (left, right), and blending or segmenting sounds in a word.
In school-age children, the warning signs may manifest themselves as struggling with sight-word recognition, fluency, comprehension, writing and spelling. A more comprehensive list of the characteristics of dyslexia can be found in the Arizona handbook, noted above.
In Prescott Unified School District, elementary students are assessed multiple times a year. This begins with kindergarten screening or as soon as a child enrolls in the district. If concerns are noted, reading interventionists delve deeper with more specific assessments, providing targeted instruction as needed. Regular monitoring and adjusting occur to ensure every student's success.

At Abia Judd Elementary, we are proactive — providing explicit, intensive, multisensory, approaches to those students who show signs of Dyslexia. Orton-Gillingham programs — that utilize the three teaching/learning styles, visual, auditory and kinesthetic — are essential in helping students make meaning of the English language and must be taught by trained individuals.

Careful scheduling is done, so that our students do not miss their classroom guided-reading instruction, phonics, spelling, math or specials (physical education, music and art).
People with dyslexia oftentimes excel in math, the arts, people skills and athletics, so it is essential they are not penalized by missing their favorite classes.

Accommodations such as reduced spelling words and grading papers based on content, rather than spelling, are a couple of examples of things in place for those who need it. By taking a team approach with our student's parents and classroom teachers, the best educational experience possible for all of our students, helping them reach their full potential.

Additional resources for quality information on dyslexia: http://www.azed.gov/mowr/dyslexia/, https://dyslexiaida.org/ and http://dyslexia.yale.edu/.
Information provided by Prescott Unified School District. Melissa Scott is a teacher at Abia Judd Elementary School.