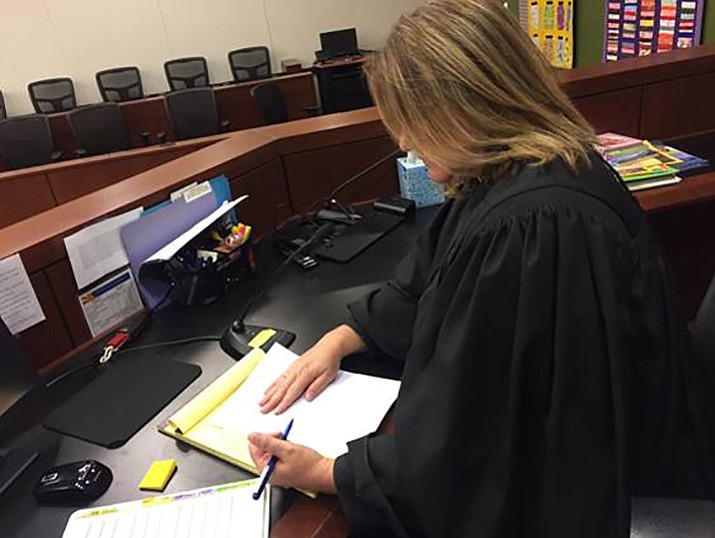 Originally Published: March 5, 2018 6:06 a.m.
Sharon Mayes worked in the juvenile corrections system. So did Dale Copeland. They know how the courts, as well as the locked facilities, work. But one doesn't need that kind of background to advocate for children as a member of the Foster Care Review Board (FCRB).
The agency has a "check and balance" role in Yavapai County and the state, watching over dependency cases in the juvenile court system until the children have a permanent home or turn 18.
Prescott has three boards with five members each; Cottonwood has one board. Board members commit to a three-year term and are asked to devote one full workday a month to review cases.
On that date, board members meet or speak with the attorneys (for the child, biological parents or guardian), the biological parents, foster parents or guardians, counselors, Department of Child Safety (DCS) case managers; CASA volunteers (Court Appointed Special Advocates); and the child, if he or she wants to participate.
In other words, board members hear from everyone who makes decisions in a child's life after the child is declared a dependent ward of the state.
Members come from a variety of backgrounds and experiences, said Charles Gray, FCRB supervisor. "Anyone with an interest in children can apply, from a homemaker to an astronaut."
Yavapai County currently has about 350 children in foster care, and each board reviews about 75 children twice a year. The boards are set up to review 60 cases/100 each.
Two years ago, the number of children in care increased, necessitating the addition of the third board in Prescott. A recent slight decrease in the number of children, however, has resulted in fewer cases for the board members to review.
"That enables us to really have a true benefit of a citizens' review panel, looking from an outside perspective, that is beneficial for the kids in foster care," Gray said. Prior to the board meeting, members receive a packet of information that includes progress reports, case plans, documentation of services, and CASA reports. They prepare any questions or concerns to ask the participants during the meeting.
After the meeting with the different entities, the board evaluates what it heard and read in reports, and makes its recommendations for services and permanency options to the juvenile court.
"Judges are the recipients of our recommendations because they have to make the ruling on the case," Gray said. Permanency options can include return to the home (about 50 percent of the cases), placement with family or other guardian (about 25 percent), adoption, or leaving the system when they turn 18.
Presently, there are four vacancies on the three Prescott boards. Mayes and Copeland, both retired, said they were looking for a way to give back and found the FCRB the perfect place to put their knowledge and experience to work.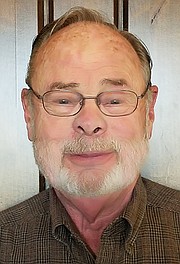 "I've always enjoyed working with kids and families," Copeland, a former Pop Warner coach, said. He worked in juvenile corrections and several halfway houses.
"We see the kids until they're 18 and then they're gone. We've had some straight-A students come through due to unfortunate circumstances with their parents. They went on to college," he said. The volunteers can't track the children after they get out of the system because of confidentiality concerns, he added.
Mayes, too, worked with girls in juvenile institutions, and reiterated that such experience is not important. She has served on a board for four years. "I tell you, it's very rewarding. I don't know of anything I can compare it to other than we do some really good work," she said.
Although the commitment is for three years, Gray said in January, 185 volunteers were up for reappointment and 94 percent requested to stay on.
One must be 21 years of age or older, and pass a background fingerprint check. After an informal interview, a candidate observes a morning of review hearings to watch how the process works. They attend a full-day orientation training at Maricopa Superior Court in Phoenix (mileage reimbursement is available) and also commit to about six hours of ongoing training throughout the year. Prescott boards meet monthly on either Thursday, Friday or Monday. Confidentiality is particularly crucial in small communities like Prescott where people may hear things and connect the dots.

"It is the expectation that this business is not shared. It's extremely important that cases not be discussed outside the boardroom," Gray said.
Copeland said he likes staying abreast of what's going on in terms of drug abuse situations and changes in the Department of Child Safety.
"I would encourage people to get the application in, and do the observation before they commit. It can be very rewarding," he said.

Mayes concurred. "This is your opportunity to give back to someone who hasn't had many opportunities to this point in their lives. To sit on that board and listen to the people, interview and talk to them – including the children who decide to come – it's a very heart-fulfilling volunteer thing to do."
ORIENTATION
An orientation meeting for people interested in foster care or adoption, or considering becoming a member of the Foster Care Review Board, takes place at 6:30 p.m. Monday, March 5, at the Prescott Christian Church, 501 S. Senator Highway, Prescott. For more information, email lindsey@az127.org or visit www.az127.org/events for registration information.
Follow Sue Tone on Twitter @ToneNotes. Reach her at stone@prescottaz.com or 928-445-3333, ext. 2043.