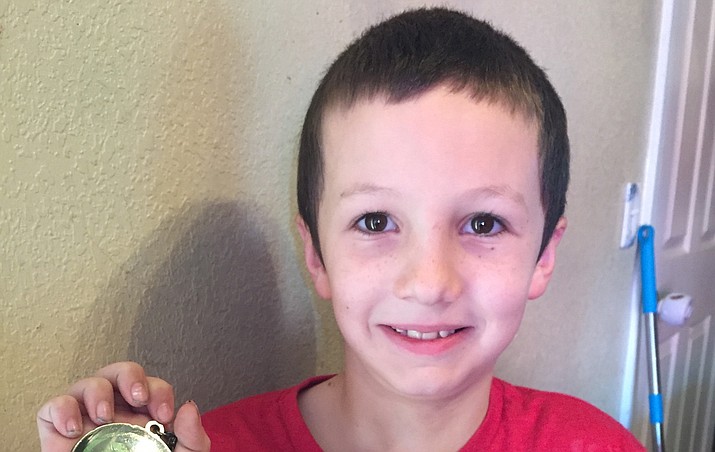 Originally Published: March 5, 2018 6:02 a.m.
Ryan would like to have a Big Brother to talk football with. "I play football, too,'' Ryan said. "I like to run."
Ryan, 9, is in fourth grade. His favorite subject in school is mathematics.
"Ryan is very loving and caring,'' his mother said. "He likes to run around and do typical, 9-year-old things."
Ryan has an older sister and brother, a younger brother, two cats and one dog. His sister, Amber, has a Big Sister, and Ryan would benefit by having a similar experience.
"We don't really have any other family,'' Ryan's mother said. "No grandparents, no aunts, no uncles. I want him to feel safe with someone other than just us."
If you might be the perfect Big Brother for Ryan — or another child — call Yavapai Big Brothers Big Sisters at 928-778-5135 or visit the website www.azbigs.org.
And join Bowl For Kids' Sake as a team captain, a bowler, or pledge a bowler at azbigs.org/bowl.
More like this story