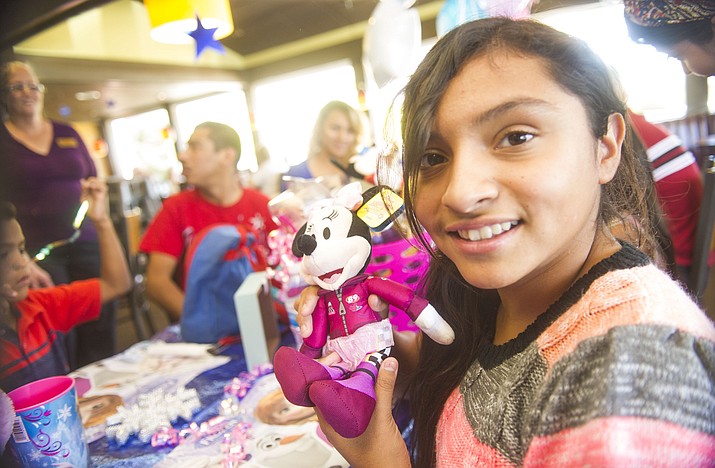 Originally Published: June 13, 2018 5:55 a.m.
Ana Gutierrez, finds out at the Prescott Denny's Restaurant, Sunday, June 10, 2018, that she and her family received a trip to Disneyland made possible through the Make-A-Wish Foundation with contributions from Denny's.
Ana, 15, is from Paulden. She loves to hang out with her friends, watch television and YouTube music videos.
Her wish was to go to Disneyland because she wanted her whole family to be able to participate in her wish — after all they have been through with her hereditary metabolic disorder. And she knew Make-A-Wish could deliver a once-in-a-lifetime vacation.
"We don't get to do much as a family because we have to spend so much time going back and forth to the hospital, so I am excited to have the opportunity to share my wish with my family," said Ana, when she started planning to go to Disneyland.