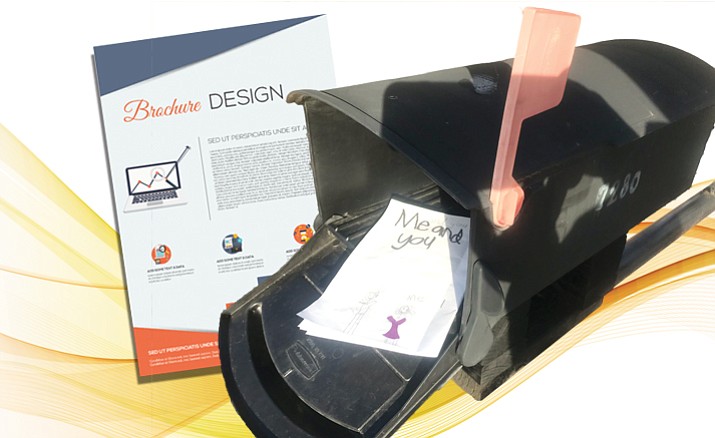 Originally Published: January 23, 2018 6:06 a.m.
If you've ever casually stuck an envelope or flier into a home mailbox, you might be surprised to learn it's illegal to do so if you haven't attached any postage to the item.
"Though many may be unaware, it is important to know that this type of activity is illegal by federal law," the U.S. Postal Service stated in a press release. Putting advertising in mailboxes "may seem to be an easy way to advertise, but only U.S. Mail delivered by authorized personnel may be placed in mailboxes."
"USPS takes misuse of mail receptacles very seriously. If customers find something other than mail – no postage attached – in their mailbox … they should report it to their local Post Office," said Liz Davis, spokeswoman for the Phoenix division of the U.S. Postal Investigation Service.
"Typically, the Post Office will issue a letter to the offender, educating them on the use of mail receptacles and request them to stop such actions or face being fined. In most cases, this does stop the behavior, as many are not educated in the matter."
The U.S. Postal Investigation Service is the law enforcement arm of the Postal Service.
Davis said that if education doesn't work, and misuse of the mail receptacles continues, her agency can contact the U.S. Secret Service for prosecution.
"It is considered a petty offense (for) which, if convicted, the offender would face a fine. The maximum fine for a petty offense infraction by an individual is up to $5,000. The maximum fine for an organization is up to $10,000," Davis said.
In the news release, the U.S. Postal Service said that it "recognizes customers may place non-mail items into mailboxes as a convenient way of 'dropping something off,' but those items may cause a smaller mailbox to become full. When a mailbox is full, Postal Service regulations say the letter carrier cannot place mail in the box."
Another reason it's a crime is that the items typically called "junk mail" ("We call it 'bulk mail,'" Davis said,) generate revenue for the Post Office, and when businesses or individuals use mailboxes as a drop-off point without sending their material through the mail, the Post Office loses money.
The press release also asked that residents call police if they see any who are not letter carriers walking from mailbox to mailbox.
"It could be someone completely unaware of the statute (about) placing advertisements, but it could also be someone trying to steal mail," according to the release.
Davis also noted that there have been instances of hazardous or threatening items being placed in mailboxes, and if someone suspects that's the case, they should call 911, or, if it's not an immediate threat to life or health, they should call the U.S. Postal Inspection Service at 1-877-876-2455 and ask for "4epresentative" at the prompt.
Follow Scott Orr on Twitter @AZNewsguy. Call him at 928-642-6999. Email him at sorr@prescottaz.com.