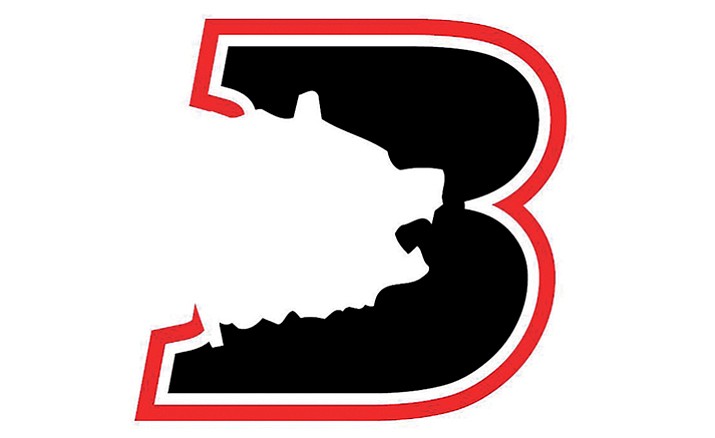 Originally Published: January 21, 2018 6 a.m.
On Senior Day, Bradshaw Mountain's girls' soccer team won its third straight match, notching an important 4A power-point victory versus Seton Catholic Prep on a cold Saturday afternoon at Bob Pavlich Field in Prescott Valley.
With a 3-1 non-region win over the 4A No. 13-ranked Sentinels, the No. 10 Bears improved their record to 7-3-1 overall in power-point games, which the Arizona Interscholastic Association (AIA) uses to determine seeding into the state tournament, which begins with a play-in round on Thursday.
Meanwhile, Seton Catholic dropped to 7-3, only a day after its six-match winning streak ended Friday night at home in a 2-0 loss to No. 8 Cave Creek Cactus Shadows in Chandler.
On Saturday, Bradshaw Mountain grabbed a 3-0 lead by halftime, and cruised from there.
"It was a pretty dominant performance," said Bears coach John Sterling, whose 10 seniors were honored during a pregame ceremony.
Freshman midfielder Hayley Denman staked Bradshaw Mountain to a 1-0 lead 5 minutes into the first half on a penalty kick. Some 7 minutes later, senior forward Carmen DeAlba scored on the first of two assists by senior striker Serena Peleaz. Then, with 6 minutes left until halftime, the Bears took a commanding 3-0 lead on what Sterling described as Peleaz's "beautiful cross" to Ryleigh Romney, who headed the ball into the net.
Sterling said that this season his girls have played four of the Top 10 teams in the 4A power rankings, and eight in the Top 20, which has boosted their power-point rating. The Bears just ended a grueling stretch of playing six matches in 12 days, and they came away relatively unscathed, posting an impressive 4-1-1 record.
The Bears are still contending with an injury bug to some of their players, but they will have two-plus days to rest before their next big match Tuesday at rival Prescott. Only freshman fullback Kayla Lindquist, who suffered a leg injury in a 1-1 double-overtime tie versus region opponent Coconino Jan. 13, won't return.
During Saturday's match, Sterling rested his girls in short increments. All of Sterling's 10 seniors started and played the first 4 minutes of regulation before he put in his regular starting group.
"Our whole lineup played today, and got a decent amount of time," Sterling added.
Sterling credited sophomore goal keeper Delaney Johnson for making "three world-class saves that kept us in the game." Seton Catholic didn't score until mid-way through the second half.
"Our heart and our talent is what's making the difference this season," Sterling said.
UP NEXT
Bradshaw Mountain (3-1-1 Grand Canyon region) closes out the regular season at No. 6-ranked Prescott (9-1 overall in power-point games, 4-1 Grand Canyon) Tuesday, Jan. 23, at Bill Shepard Field. Kickoff is scheduled for 3 p.m.
If the Bears upset the Badgers, they might have a chance to crack the Top 8 in the 4A rankings and earn an automatic state playoff berth. The Top 8-ranked teams at the end of the regular season earn the right to host two playoff matches, in the first round and in the quarterfinals, provided they win their first-round matches.
"If we beat Prescott, I think we would move into the Top 8," Sterling said. "Some of that's our strength of schedule. Even if we lose, we may move up anyway."
Seton Catholic plays host to region opponent and No. 7-ranked Higley (9-1, 2-0 Desert Sky) at 6 p.m. Monday in Chandler.
More like this story