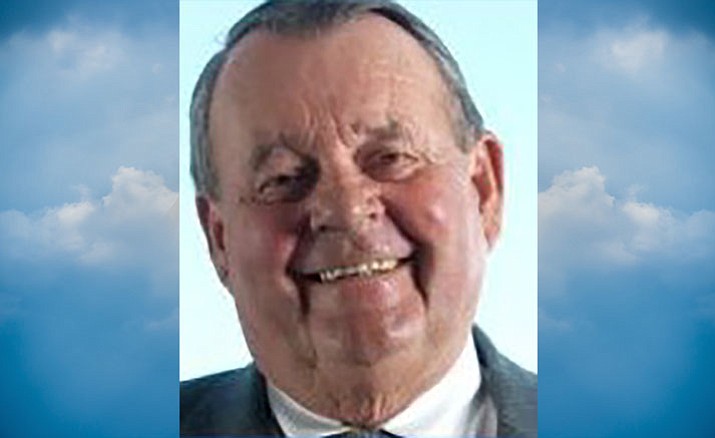 Originally Published: January 13, 2018 6:05 a.m.
Gordon A. Mohr, 79, passed away peacefully at his home on Jan. 2, 2018. A celebration of his life will be held at 2 p.m. Sunday, Jan. 14, 2018, at St. Luke's Episcopal Church, 2000 Shepherd's Lane, Prescott, Arizona. Rev. Kimball C. Arnold, Deacon, will be officiating.
Those wishing to sign Gordon's guestbook may do so at: www.ruffnerwakelin.com/obituaries/Gordon-Alan-Mohr?obId=2842746#/celebrationWall.

"Gordie," to his friends, graduated from the University of Arizona College of Law in 1963, and was admitted to the State Bar of Arizona in September 1963, practicing law in Phoenix for more than 50 years. He started his career as a litigator, but quickly shifted to representing clients in real estate transaction matters because he loved negotiating.
His clients and opponents knew him to be a tough negotiator, but also a man who would get the deal done! He accumulated many accolades over his career, including being voted by his peers as one of The Best Lawyers in America 1995-2006, and Southwest Super Lawyer, The Top Lawyers Arizona and New Mexico 2010.

Gordie loved life. He was an avid golfer, winning a Certificate Of A Hole In One at Antelope Hills Golf Course South #15 on March 2014. He loved to deep-sea fish with his law partners and friends in Mexico.
His favorite sports teams were the UofA basketball team and the Arizona Cardinals. He watched those games every chance he could. He loved to play blackjack, hosting many a game night at his home.
He also traveled extensively.
Most important to Gordon were his children and grandchildren, who brought him many hours of joy. Gordon is survived by his daughter, Erin Stiltner; and his son, Brian Mohr and Brian's wife, Marilyn.
Gordon will be missed by all five of his grandkids, Riki, Jeremy, Kelsey, Nicholas and Lexi. Gordon's wife, Kathy Lundquist Mohr, predeceased him in 2008. May they rest in peace together!
Memorials may be made to Yavapai Humane Society, Attn: Development, 1625 Sundog Ranch Rd, Prescott, AZ 86301 (https://yavapaihumane.org/donate/), and Yavapai Big Brothers Big Sisters, 3208 Lakeside Village, Prescott, AZ 86301 (https://azbigs.org/donate/).
Information provided by survivors.
More like this story