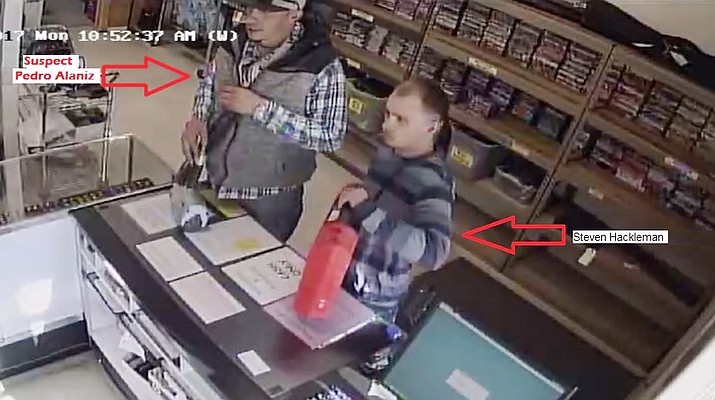 Originally Published: January 12, 2018 6 a.m.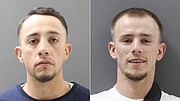 A man is in custody, charged with the theft of more than $5,000 worth of tools from a construction site in Prescott Valley on Dec. 4, 2017, according to Yavapai County Sheriff's spokesman Dwight D'Evelyn.
Pedro Alaniz, 30, was arrested Wednesday evening, Jan. 10, by Glendale police on a YCSO warrant for burglary.
Alaniz took some of the stolen items to a pawn shop, D'Evelyn said, and deputies served a search warrant on Alaniz's last known address, in Chino Valley on Dec. 23, but Alaniz was not there.
Police did recover 15 more stolen items at the Cantfield Avenue residence, D'Evelyn said, and also learned that Steven Hackleman, 20, was a suspect.
On Dec. 30, a deputy viewed security video from the pawn shop, and it "clearly" showed both Alaniz and Hackleman pawning stolen property, D'Evelyn said.
The next day, Hackleman was arrested and charged with theft and receiving stolen property.
Alaniz is in the process of being extradited to Yavapai County, D'Evelyn said, and "additional theft cases from several law enforcement jurisdictions are in Yavapai County are currently under review involving suspect Alaniz."
More like this story