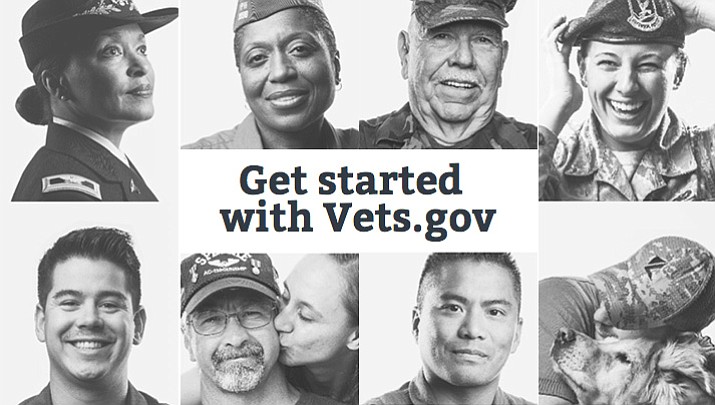 Originally Published: January 12, 2018 6:33 p.m.
When President Donald Trump signed into law the "Forever GI Bill" last year it opened up several opportunities for a segment of post 9/11 veterans to receive education benefits for life.
Previously, veterans had to use their post-9/11 GI benefits within 15 years of their last 90 days of active-duty service. The passage of the Forever Bill removes this barrier.
Now, veterans who retired from military service after Jan. 1, 2013 can use the education benefits they've earned through the GI Bill forever.
The legislation is a mixed bag of give and take, but mostly the Forever Bill provides many opportunities for veterans to pursue higher education long after they've left the service.
While Arizona veteran Amber Hodge, who served in U.S. Navy and Arizona Army National Guard from 2000 to 2011, will not benefit from the bill, her husband Benjamin, who retired from the U.S. Army in 2013, will see his benefits put to good use.
To qualify, eligible veterans, survivors and dependents 18 years or older must apply for GI benefits by Aug. 1.
Although the U.S. Department of Veterans Affairs declined a telephone interview, Hodge – well-versed on the bill – was eager to talk about the changes.
Along with a reduction of 1 percent in housing stipends during the next five years for veterans enrolled more than half-time in college, the bill also has positive and negative effects to survivor and dependent benefits.
"Historically, benefits for survivors and dependents (younger than 18 years old) lasted for 45 months, but will now drop to 36 months, so they lose nine months," Hodge said. "We are watching helplessly as my two boys, 16 and 6 years old, lose nine months of benefits on Aug. 1."
This is a lot of time when you're going to college. "You're talking about an entire school year," Hodge said.
For Benjamin, the loss of benefits for his boys is not such a bad thing by forcing them to earn a portion of their college degree on their own.
"I am grateful for what has been provided to me for my service," Benjamin said. "I am grateful it does trickle down to my kids somewhat, but at the same time I want them to stand on their own feet and be proud of what they can accomplish."
Personally for Benjamin, the Forever Bill allows him time to make the decision to go to college.
"This really takes the pressure off me," Benjamin said. "Now I can relax and figure out what I want to do. For me going to college is about stimulating the mind or finding a fun hobby … and because of my injuries … I'm looking more into the trade side of college."
Although the Forever Bill has its negatives, there are "a lot of great" things, Hodge said.
"The cost of living allowance for survivors and dependents will see a significant increase on Aug. 1, which is good," she said.
Other important positives of the Forever Bill include scholarships of up to $30,000 to veterans pursuing science, technology, engineering and math degrees, and providing reservists with the ability to count time while receiving medical care or recovering from injuries while on active duty toward benefit eligibility.
For more information of veterans benefits visit vets.gov.
David Louis is a reporter for Today's News-Herald in Lake Havasu City, a sister publication of The Daily Courier.